Notice
: Undefined offset: 3 in
/www/webvol10/i6/o5gtdhlc0je479m/spelsajten.nu/public_html/wp-content/plugins/wp-youtube-player/wp-youtube-player.php
on line
85
Notice
: Undefined variable: doing_rss in
/www/webvol10/i6/o5gtdhlc0je479m/spelsajten.nu/public_html/wp-content/plugins/wp-youtube-player/wp-youtube-player.php
on line
92
Notice
: Undefined offset: 3 in
/www/webvol10/i6/o5gtdhlc0je479m/spelsajten.nu/public_html/wp-content/plugins/wp-youtube-player/wp-youtube-player.php
on line
85
Notice
: Undefined variable: doing_rss in
/www/webvol10/i6/o5gtdhlc0je479m/spelsajten.nu/public_html/wp-content/plugins/wp-youtube-player/wp-youtube-player.php
on line
92
Notice
: Undefined offset: 3 in
/www/webvol10/i6/o5gtdhlc0je479m/spelsajten.nu/public_html/wp-content/plugins/wp-youtube-player/wp-youtube-player.php
on line
85
Notice
: Undefined variable: doing_rss in
/www/webvol10/i6/o5gtdhlc0je479m/spelsajten.nu/public_html/wp-content/plugins/wp-youtube-player/wp-youtube-player.php
on line
92
Peter Forsberg kommer i natt få sin stora hyllning för sin enastående karriär i NHL genom att ha blivit invald i Hall of Fame och i natt alltså stå på isen i Air Canada Centre inför en fullsatt arena och ta emot hyllningstal och massvis av applåder! Att bli invald i hockeyns Hall of Fame är stort! En dröm för alla hockeyspelare och den största ära man kan uppnå hockeymässigt under sin livstid. Det är tredje gången en svensk spelare har blivit invald i ishockeyns Hall of Fame och förutom Peter "Foppa" Forsberg är de andra två ishockeyspelarna Mats Sundin och Börje Salming. Mats och Börje ska dessutom vara med "over there" och få se Peter Forsberg hyllas. De kommer säkert själva minnas tillbaka en del på när de själva blev hyllade grandiost av den nordatlantiska hockeytokiga publiken.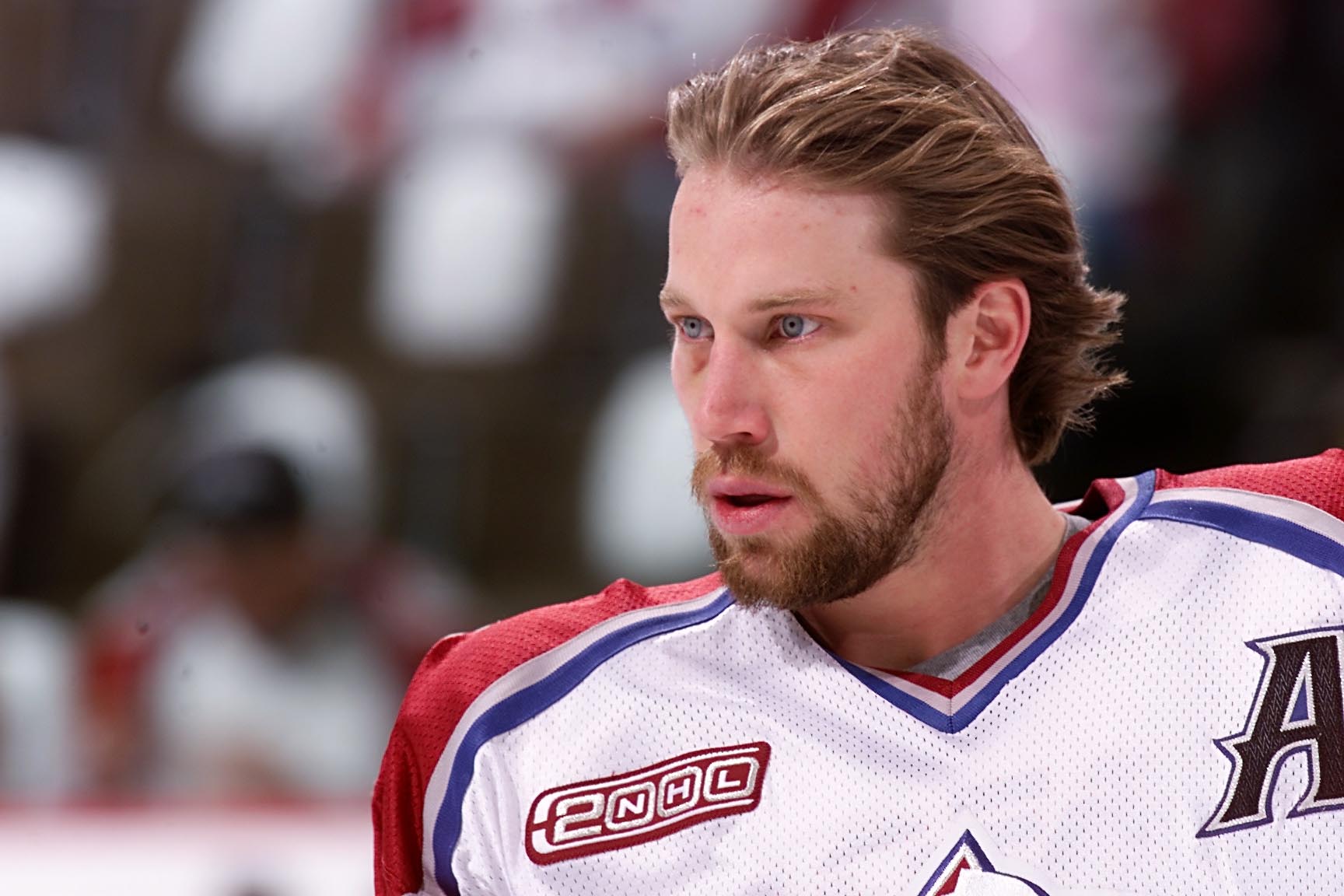 Peter Forsbergs karriär
Kolla in dessa videoklipp från Peter Forsbergs karriär!
#21 Peter Forsberg Dokumentär 2011
Den officiella videon från Colorado Avalanche till Peter Forsberg  för hans karriäravslut 8 oktober 2011 i Pepsi Center
Bragdmatchen Sverige – Finland i kvartsfinal Ishockey-VM 2003. Sverige hämtar upp ett fyramålsunderläge…
Peter Forsberg #21 Tribute Video (HD)
http://spelsajten.nu/2011/09/25/peter-forsberg-tribute/